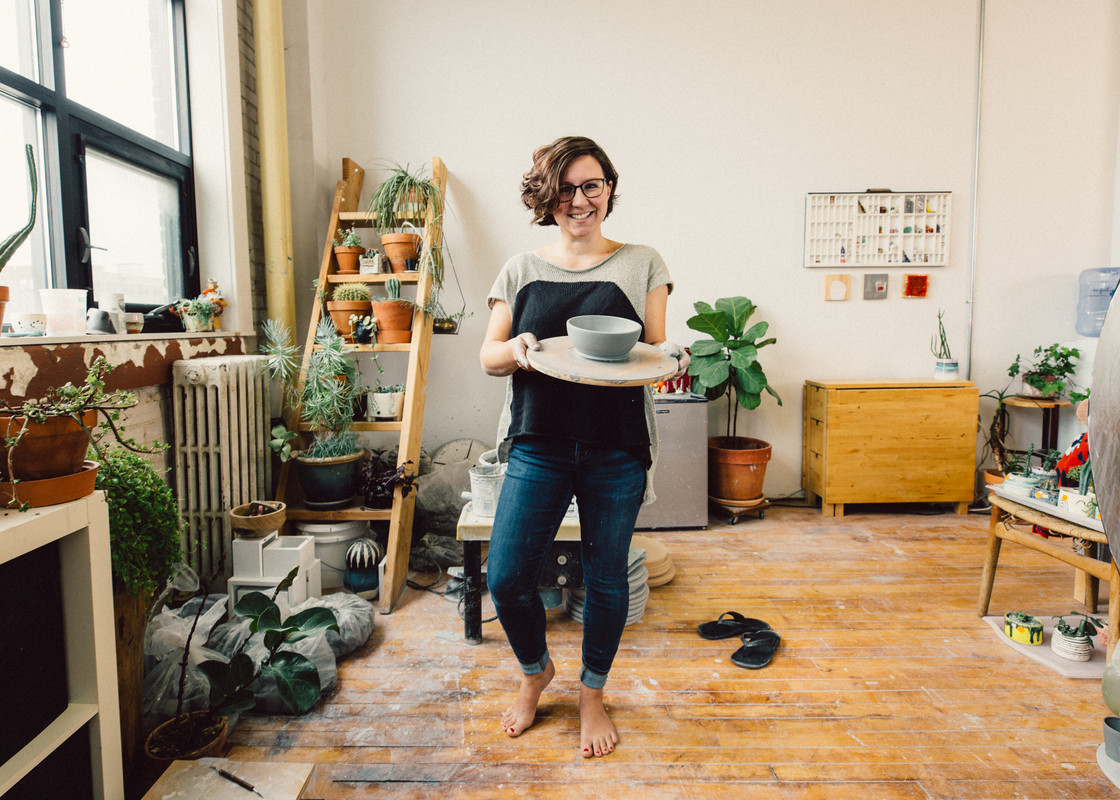 Photo credit and copyright: Bobby Rogers

A MANO means "by hand" and each and every piece you see on this site was made that way. Louisa Podlich is the creator of A MANO and has been making and selling her small decorative and functional pottery since early 2014. 
Although A MANO is mostly a one-woman show, Louisa does work with helpers to keep production on schedule. Even with help, however, every single piece is designed and worked on by Louisa. No detail goes unnoticed and each and every spirit rock, bowl and ring dish is made with love.
Email: [email protected]
IG: @weshopamano